A Letter From Shrewsbury on the poetry of Ben North, who died 18th October 2020, aged 49.
We never met. And now you are gone.
Twitter introduced us. Your final Tweets: some algorithm brought them to me. It told me that you were dying of a brain tumour. Two in fact.
In this strange, garbled age of unfiltered sharing, your words cut through.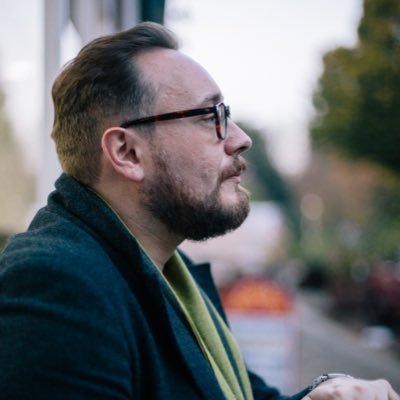 You left behind a trail. It's clear that you were very well loved. Successful. Creative. And I see that you were noble and angry; brave and gentle in your suffering.
The algorithm led me to discover your book of poetry: 'Thirty-Three Poems: some of which are about death'. Dying shared. Poetry shared.
They are beautiful. This one, for example, about a clear, crisp night:
Or this one, clever and wise – 'This Is a Lie':
The final poem in your collection is called 'The Sea'. As I write this short letter, I am looking at the slate-grey waters of the North Sea. It is five days on from the day you died. I read it again and consider its simplicity, which is its power. It was not, I think, your last poem. But it is an ending:
Your poems are not brilliant because you were dying. They are brilliant because they are brilliant.
It's hard not to wonder what else you might have written. As it is, you are gone; and you leave us 33 poems. A slim volume, you said. Yes, short. But full of wisdom and humanity.
What is the end of a poet? To leave something that endures? To connect? To look at the Sea and put it to words. Before the end of the poet.
Thank you, Ben. We never met – but I feel that I would have liked you very much.